Catnipy
Catnisticks
Sale price Price $5.95 Regular price $10.95 Unit price / per
Tax included.
Shipping
calculated at checkout.
Because cats need to brush their teeth too!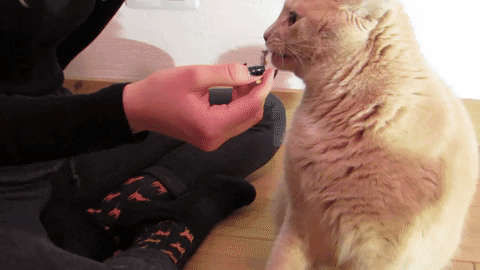 These 100% Natural Silverline sticks will be a great gift for your beloved purring family members to play with. This can be a great alternative for catnip and a great way for a cat to keep up with their oral health! 
Silvervine or also known as Matabi or Actinidia polygama that grows in the mountainous areas of Japan and China. The effect on felines that Silverline makes is similar to catnip but ever more intense. The effect usually lasts between five and 30 minutes, and cats will usually react to silvervine again after about 20–30 minutes. Typical behaviors include rolling, chin and cheek rubbing, drooling, and licking. Please be aware that not every cat reacts to Silvervine (studies show that 8 in 10 cats DO  react to silvervine).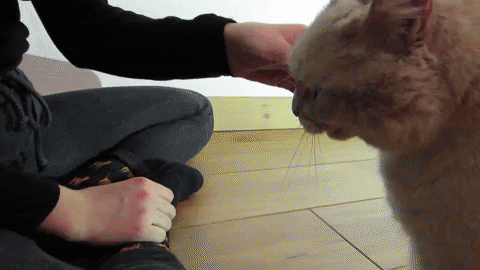 Silvervine has not only calming effects, but it is also known for improving cats' dental hygiene and oral care (Chewing on these sticks will remove tartar off your cat's teeth). 
How to use Catnisticks?
Take one Catnistick from the sealed bag, give a stick to your cat, and let them play with it. You can also wave it around and/or throw it. Find out what kind of activity works the best for you and your tiny tiger!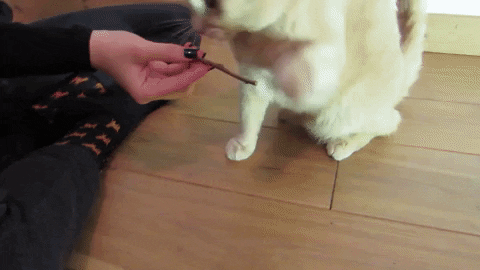 Afterward (if the stick is not torn apart :)) put the stick back in the bag and store it in a cool, dry area to keep it fresh. You can use a knife to shave a thin layer off to expose the aroma.
You can buy Catnisticks package in either 10 or 20 sticks in it. 
Please be aware that due to Covid difficulties, shipping can take anywhere from 6 to 22 business days.